What We Offer
This semester we are running free outdoor trips every weekend for all Hopkins undergraduate students! We offer many different types of activities including:
More Information
Hiking: Baltimore is surrounded by fantastic hiking locations. Whether it's a journey through Catoctin State Park or a walk through Stony Run, our hikes are always filled with good company and beautiful views. As long as you can carry a light daypack and are able to walk over some uneven terrain, you will enjoy our hiking day trips!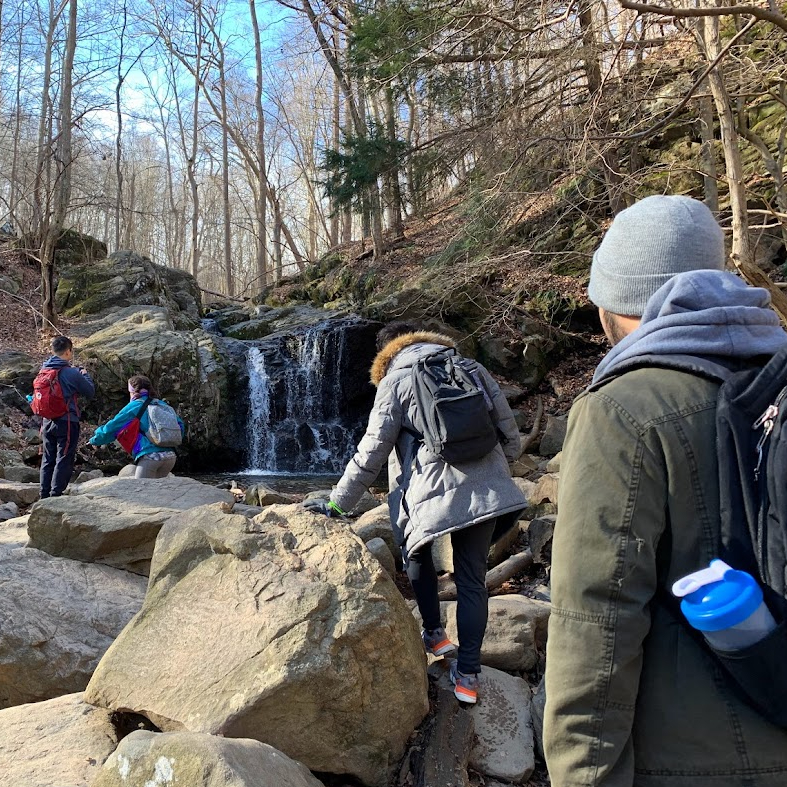 Hike and Bike: These trips are less intense than some of our other options, and they give you a taste of both hiking and biking. Bike out, hike around, eat some lunch, and bike back! There is more of a focus on biking, and some of our trips will take you through new sections of Baltimore – Lake Montebello has been a recent and loved destination. We provide bikes and would love to have you join us!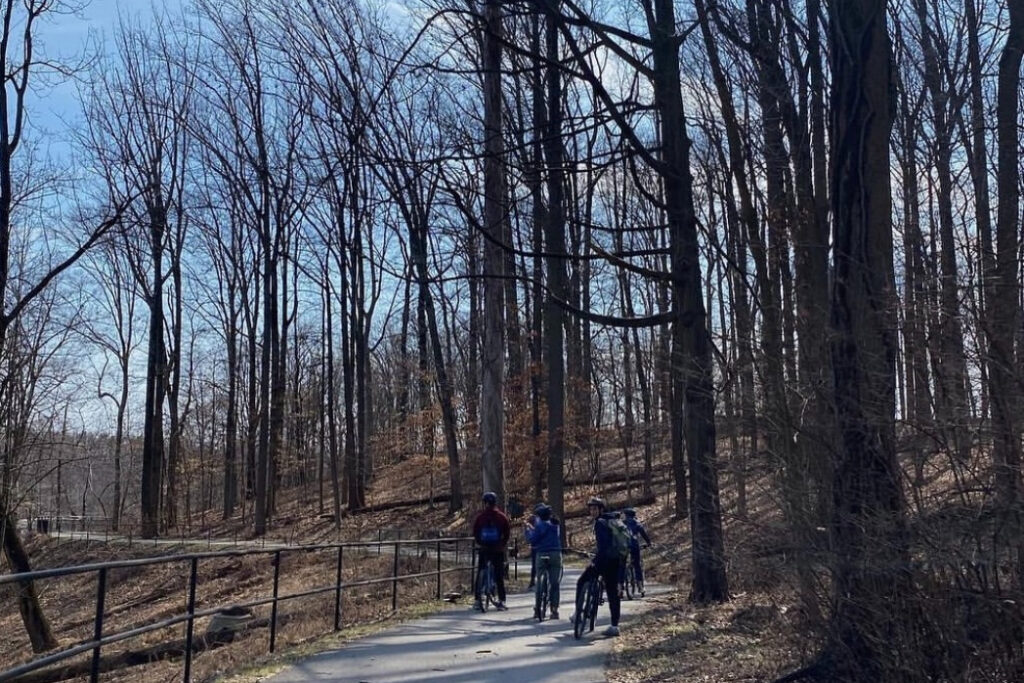 Mountain Biking: Learn the basics of mountain biking on easy to moderate trails. You may do some small jumps and explore the beauty of Maryland and the surrounding area. We provide bikes, fantastic company, and instruction for all skill levels!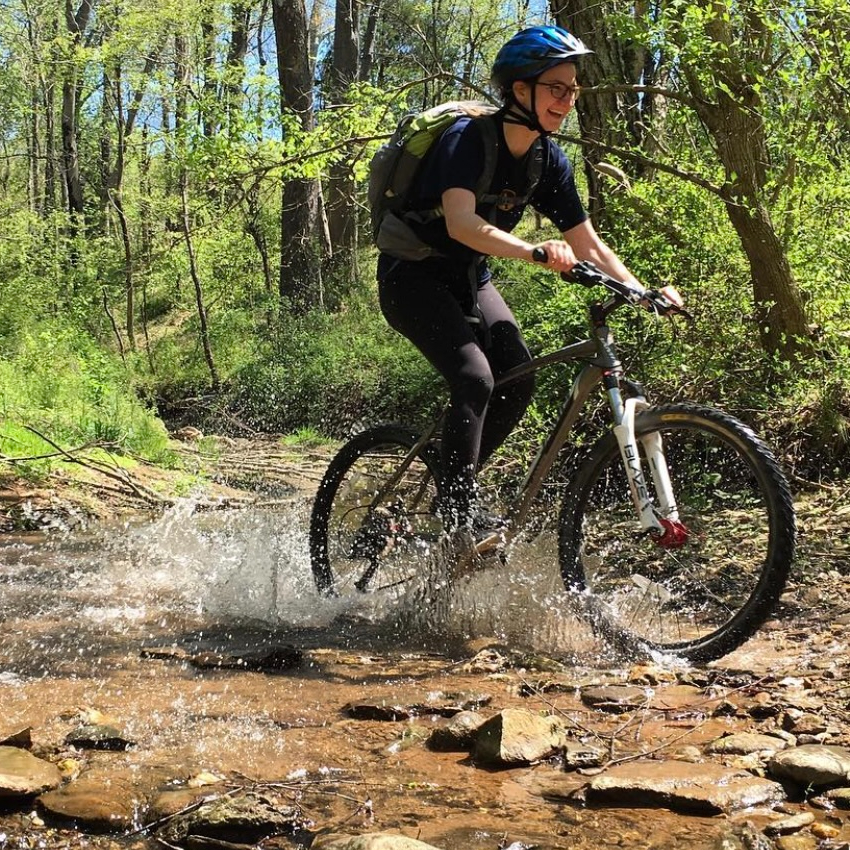 Caving: Travel into the earth on our Horizontal Caving trips or descend even further on Vertical Caving trips! On Horizontal trips, you will use your body with the floor, walls, and ceilings of the cave to move through small spaces and large rooms. Vertical trips are more technical and intense, and will have shorter Horizontal sections along with a descent down underground cliffs using ropes. Both types of trips have highly trained instructors. Be ready to crawl around, get muddy, and have a great time!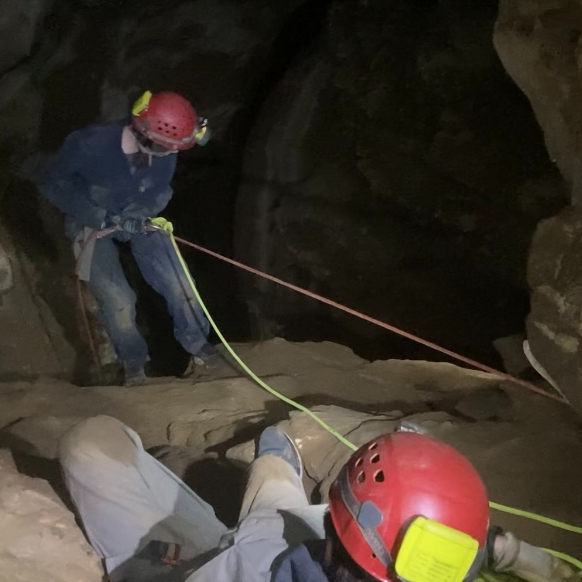 Flatwater Canoeing: Enjoy a peaceful paddle with lively conversation and learn the basics of canoeing or continue to improve your skills. You will be surrounded by stunning scenery and water! There are many lovely canoeing options around Baltimore, from calm sections of the Potomac River to Little Seneca Lake. Be prepared for the possibility of getting wet!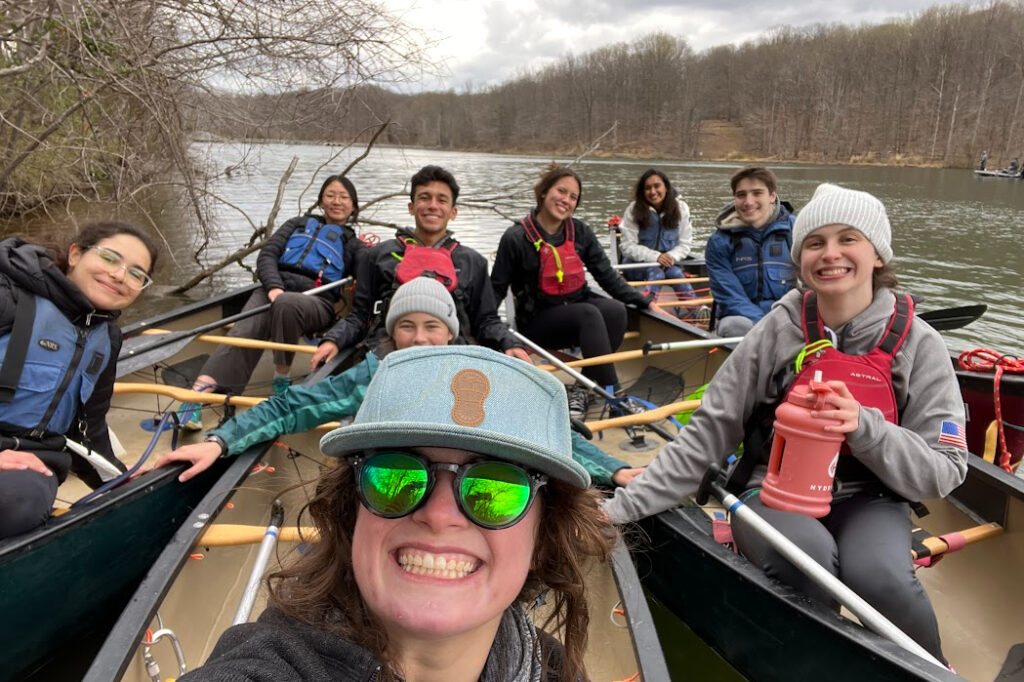 Whitewater Canoeing: On our whitewater canoe trips you will experience swift-moving water and adrenaline-pumping rapids! Prior canoe experience is highly recommended, but you will learn all about paddle strokes and navigation with highly trained instructors. Be prepared to get wet!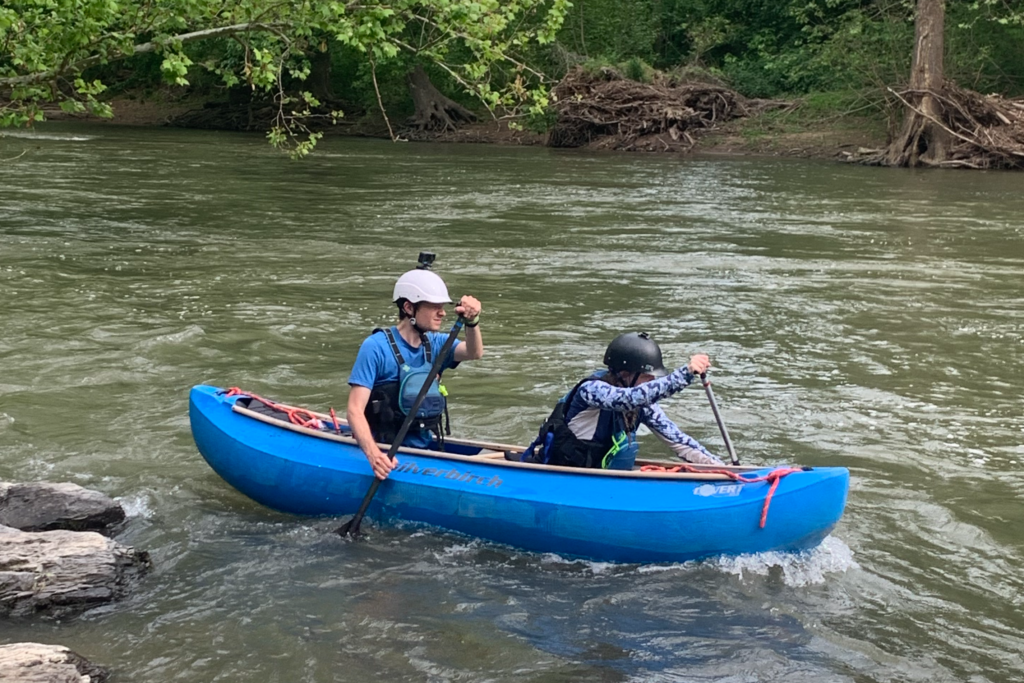 Climbing: Join us for a rocking day of climbing! Climbing trips go to various locations in Maryland, Pennsylvania, and Virginia. If you have never been climbing or if you are a pro looking for that next challenging climb, we will find a climb suitable for your skills and experience.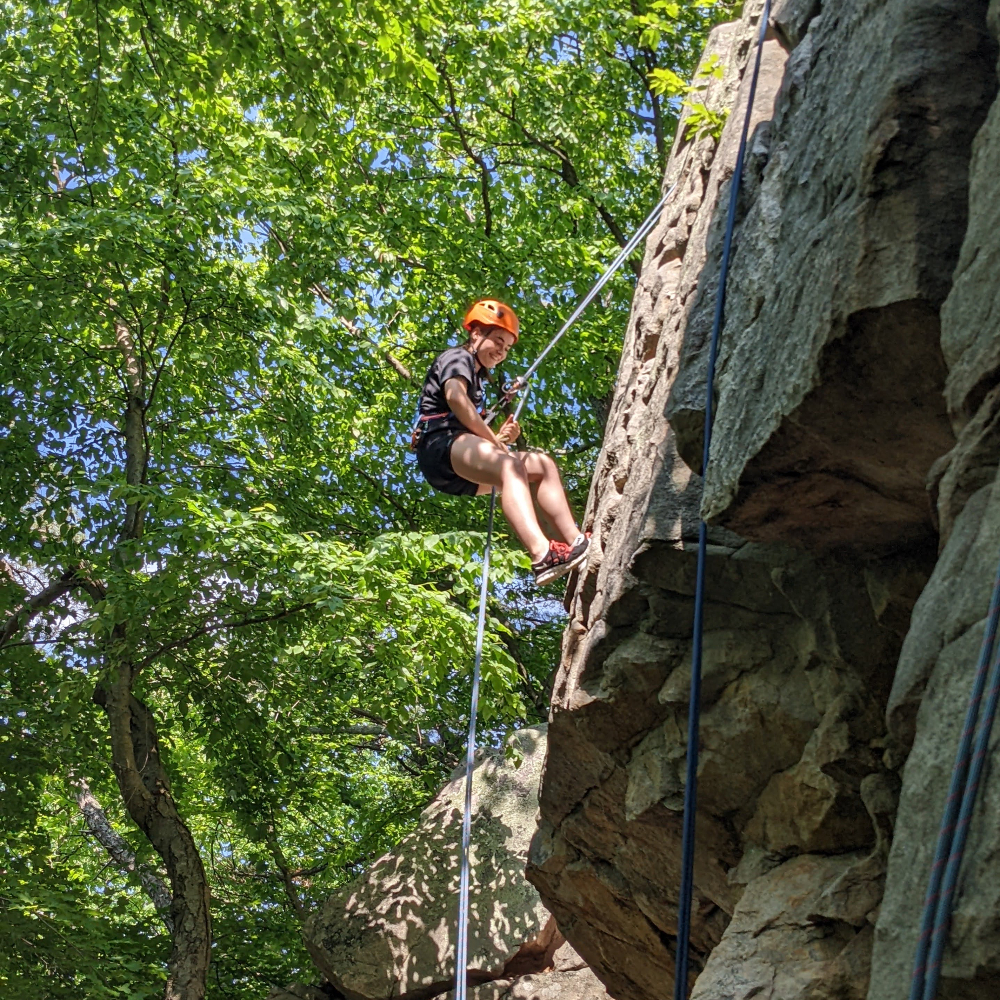 Backpacking: Backpacking trips are some of our few multi-day participant trips during the semester, so if you are looking for an overnight adventure, backpacking is the trip for you! On these trips, you will hike over variable terrain, learn how to set up camp, enjoy chill nights with great company, and connect with the outdoors. You must be able to carry your own gear in packs, approximately 50lbs.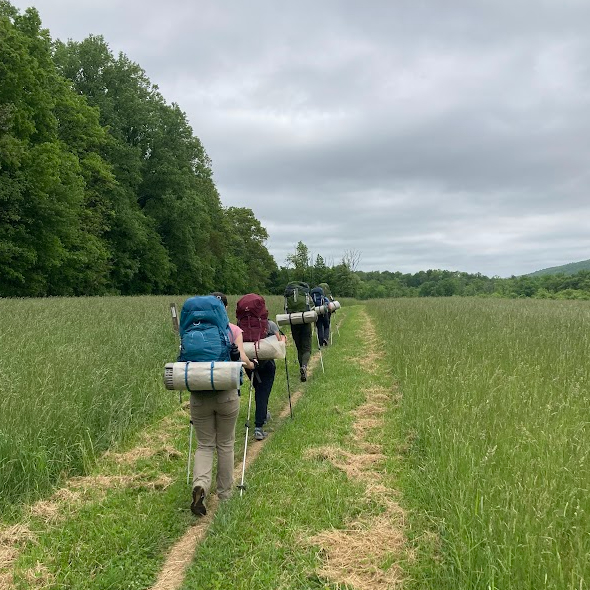 All the necessary gear is provided and no prior experience is needed!
Sign up for trips on Campus Groups!